It's no mystery that the average cost of a wedding has sky-rocketed. Most people are trying to cut cost wherever they can. Most brides I know want the perfect wedding dress for the day they walk down the isle and say "I do" to the man (or woman, I don't judge) of their dreams.
Some brides have a conservative budget, while others may have a liberal budget.
Whatever budget you may have, I have the perfect place for you brides-to-be. I happen to be a lover of Anthropology because I have more of a classic/vintage style.
If you are like me and have a classic, boho chic, or a vintage flair, then this may be worth looking into.
Anthropology has a wedding dress line called "Bhldn" (Beholden).
http://www.bhldn.com
Bhldn has been around for a few years now, however many people aren't familiar with it.
Its not alot of options but if you are a bride on a budget then perhaps this may be an option for you. If not your ceremony dress then it could be a potential reception dress.
These are some of my favorites....
The Snowflake Gown
The Leila Gown
The Emma Gown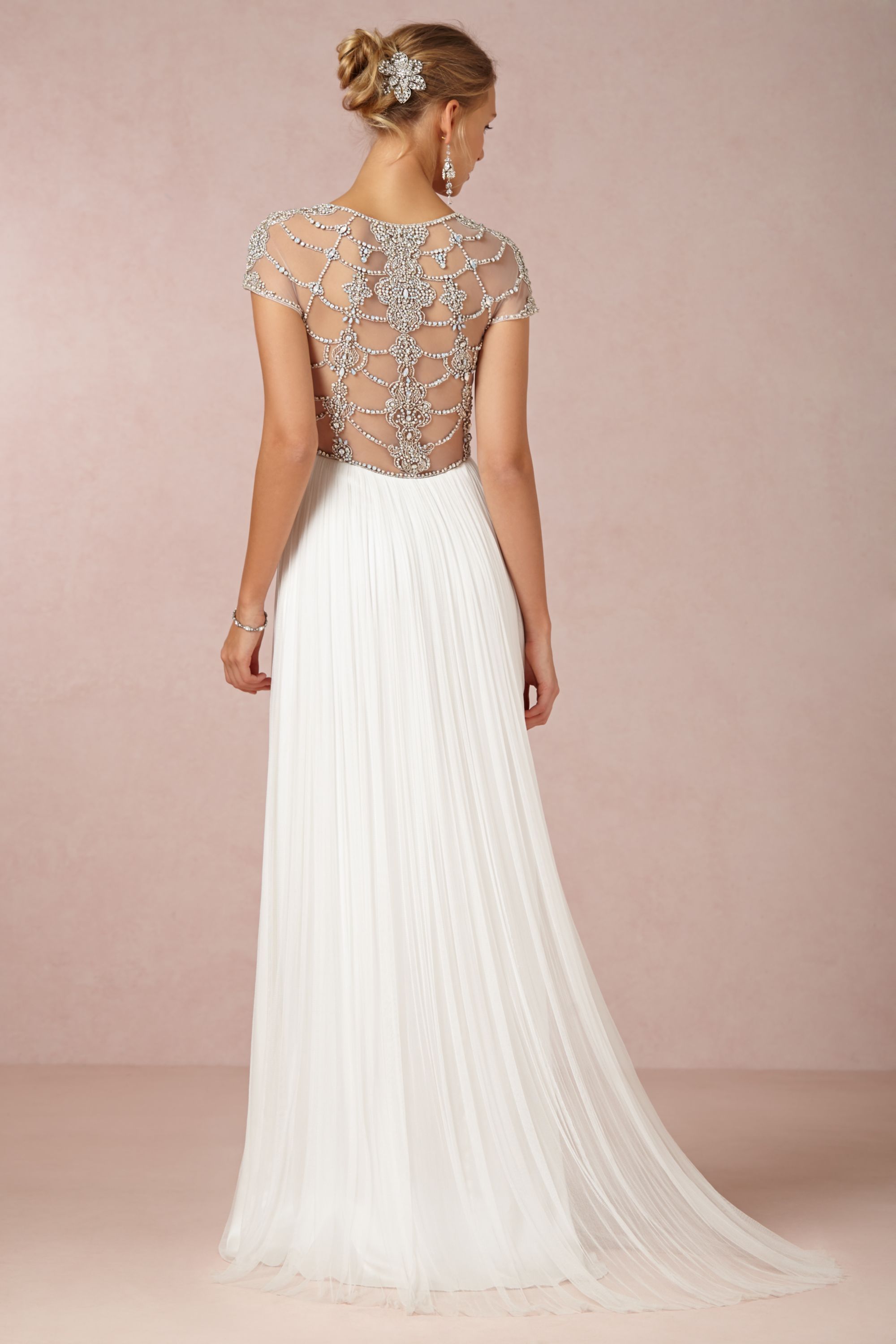 Tallulah Gown